Since we are celebrating 10 years of marriage, friends and family have come up to say the usual "Wow, has it been that long?!" The next sentence that follows is what pleases me the most. It warms my heart when they also say, "Your wedding was one of the most loving events we've ever attended".
My husband and I couldn't ask for more. We hoped that our guests felt the love..I mean, that's why we were there in the first place. We hoped they also felt included and special to share in the day. We had a few special touches that people still talk about which I'll share in a bit, but if you ask me the best thing we ever did was to share our story.
I remember writing about it on our wedding website; back in the day when wedding websites were so new. We spent time working on it together and it helped our dear guests know us more, to stay connected and somehow give them a glimpse into our relationship. Often times, guests arrive at a wedding only knowing either the bride or the groom. We found that for those who wanted to learn more about us, reading our story somehow made them feel connected to us as a couple. Making them also realize that, "Yes" they belong together.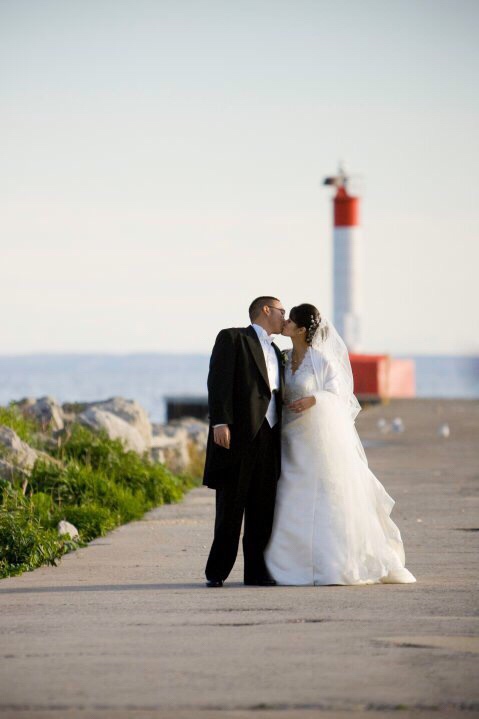 Funny how I remember my Papa imparting wisdom during his speech about this – he shared that one secret to a good marriage IS to "Keep telling your story", don't forget it. Reminisce together, it rekindles warmth, closeness and even passion. He and my mama are celebrating 44 years… so you know… I believe him. You can read our story here.
As promised, here are some other ideas. Whether you're planning a wedding or any other event, personal touches really add something special. In sharing some of our favorites, I hope it sparks some ideas for your special day. A day that has your signature all over it and truly appreciated by your guests.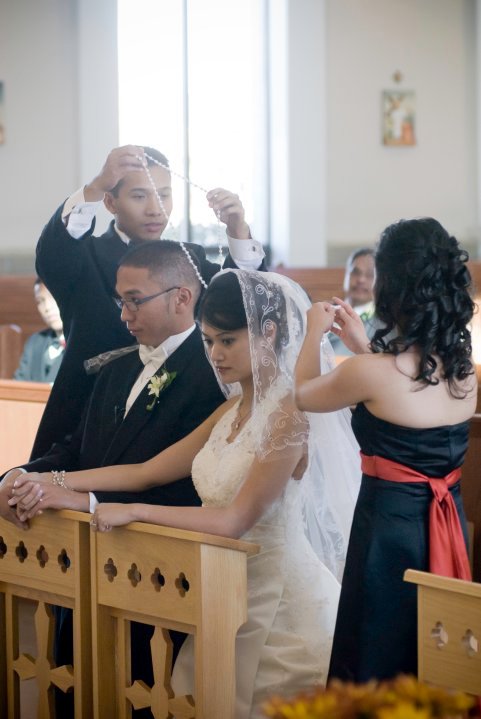 Our traditional ceremony. If you read our story, God has always been a big part of our relationship. Coming before him in holy matrimony and involving those closest to us was crucial. I know that the wedding plans can get overwhelming, it's easy to get wrapped up in trivial things. At the end of the day it really is about these vows, it's a union between families. You will be remembered by how deeply you loved and how true you are to your words.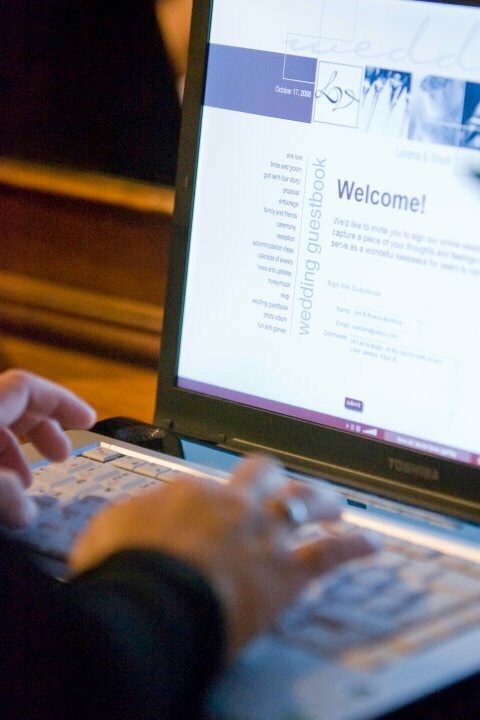 Our wedding website – as mentioned above, it served as a way to keep our guests connected and informed. On the actual day it had a feature where guests left their well wishes for us. A virtual guest book. Many wedding websites have enhanced features now, use it to your advantage.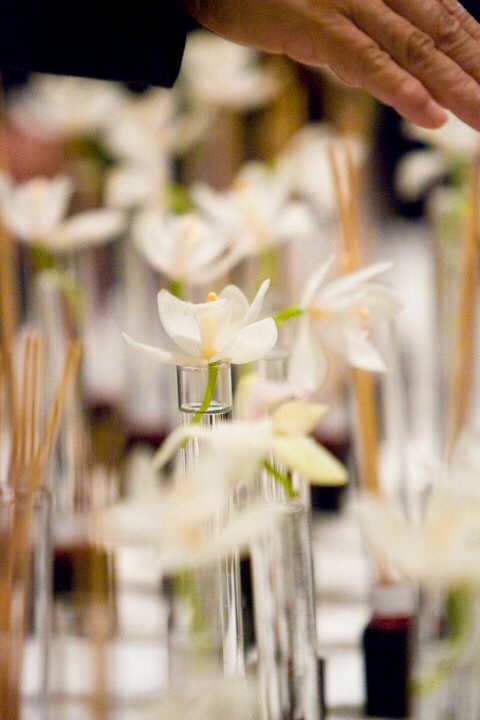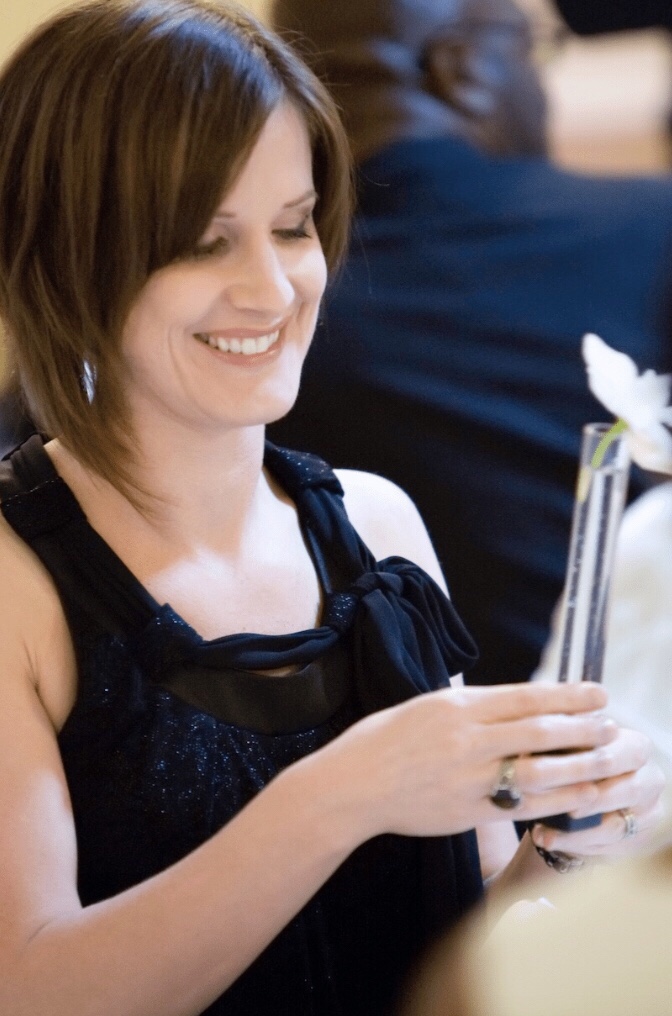 Our custom handmade Test-tube vase giveaways – My Papa made these for me. Don't believe him if he says I forced him to make them..Lol! Guests still remind me about these. Everyone had their name on each and it acknowledged that they were lovingly created by the father of the bride. You might also know someone with such a talent. I've been to weddings where they gave out homemade jam, salsa and chocolate flowers. I found it extra thoughtful.
Our entry sign. We took the opportunity to honour one another through this signage. Guests can read about the write up as it highlights the perspective from the eyes of the bride and groom.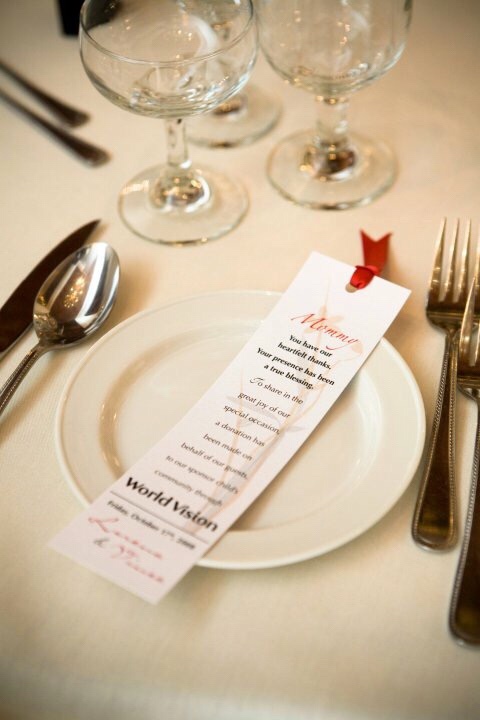 Our placecards, personalized bookmarks – once guests have found their seat, they were met with these personalized bookmarks. They also communicated to our guests that a donation was made in their honour to our World Vision sponsor child's community. It was important for us to share our joy in this way.
Weeks after our celebration we received a letter from our sponsor child with photos. They purchased a cow, school furniture for the community and clothing for his family. We were thrilled to learn that our contribution was able to help so much.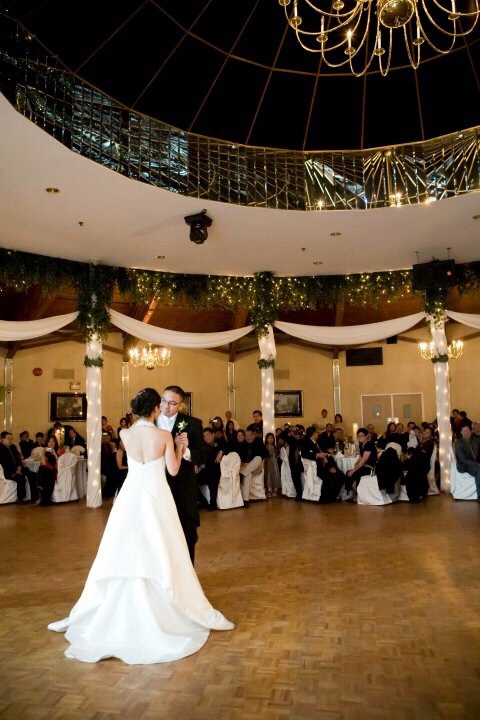 Our first dance. Apparently our nephew posted it on YouTube and it now has over 14K views… go figure.
Having a special first dance that showed-off our sense of humour and killah dance moves… Seriously though, it broke the ice, it let us set the tone and it allowed everyone to relax and really celebrate.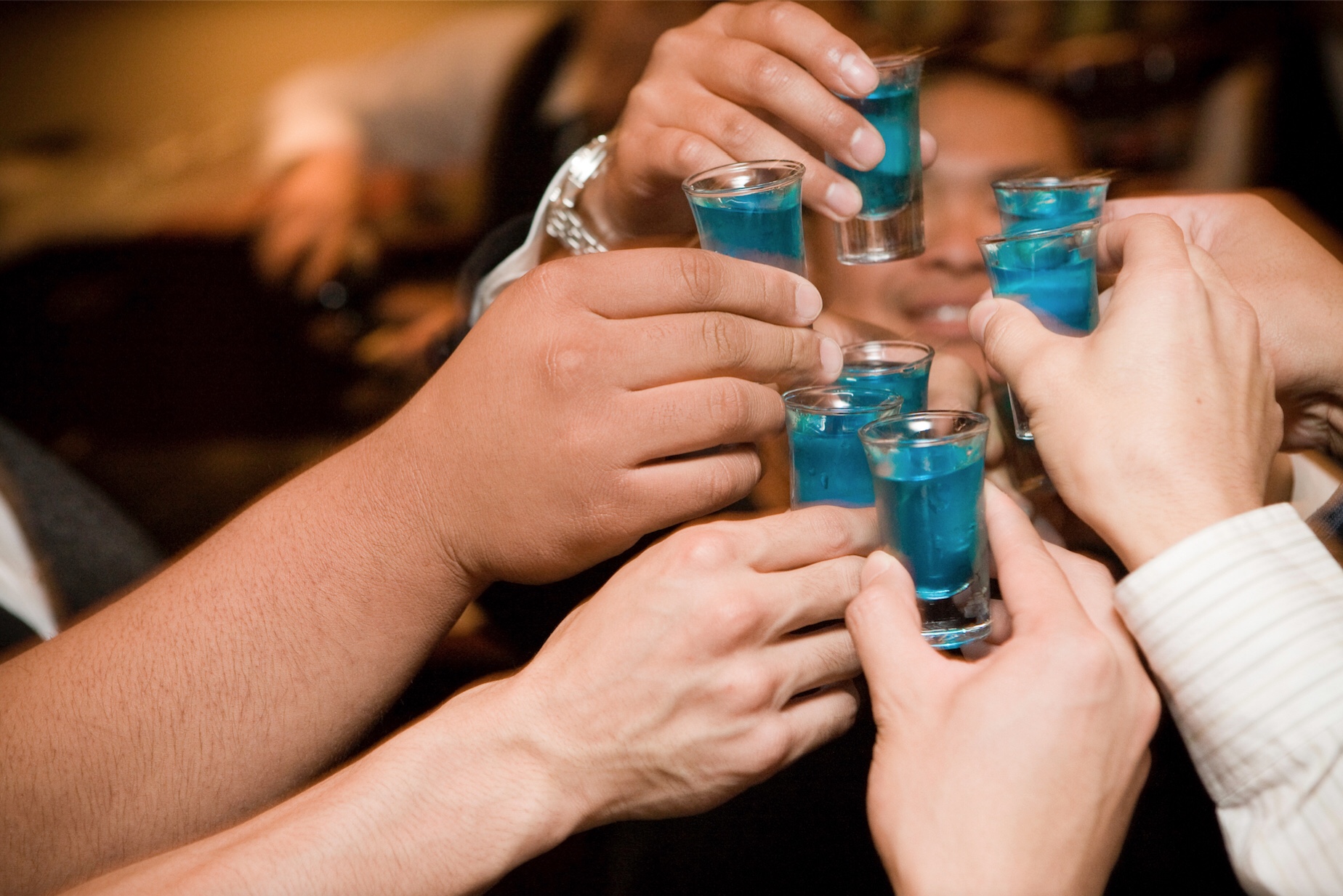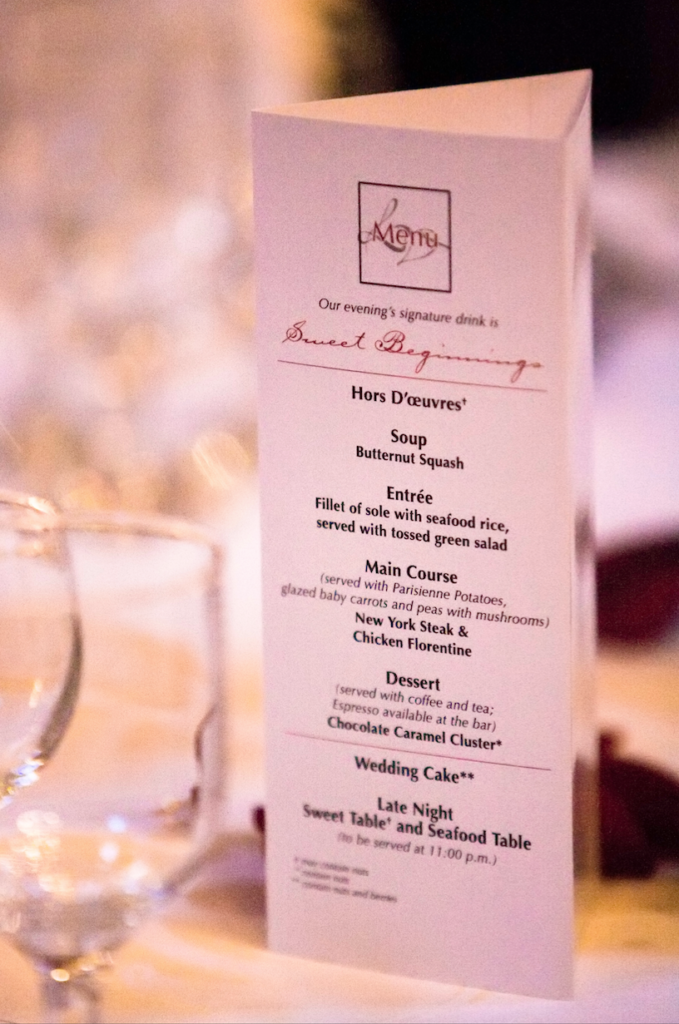 Our signature drink – which we naturally named "Sweet beginnings". We loved having this, because it let our guest know to let loose and have a good time. Ask your venue if they offer this type of service, have fun choosing your mix.
Our speeches. This truly is your day, don't pass the opportunity to speak from your heart, gush over your beloved. This becomes part of your story. Make sure you capture it not only in photos but also on video. We watch the video with our children now. Trust me, you'll want to re-watch it. Rekindling is necessary in a marriage every chance you get. Don't forget to remind each other that it wasn't just about that one day, it's about every day together.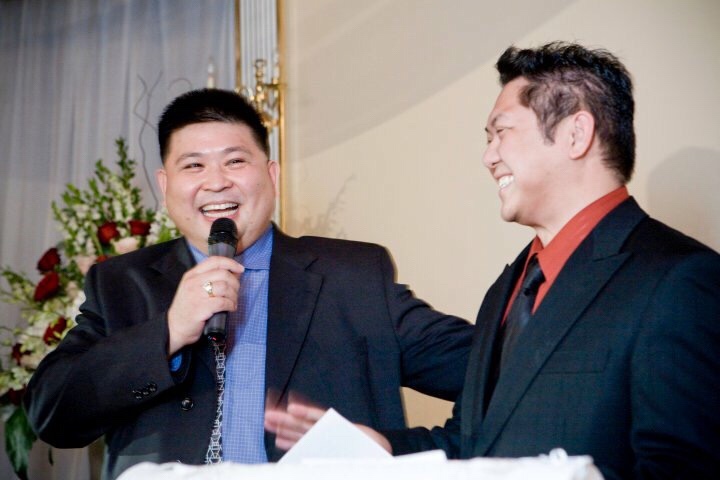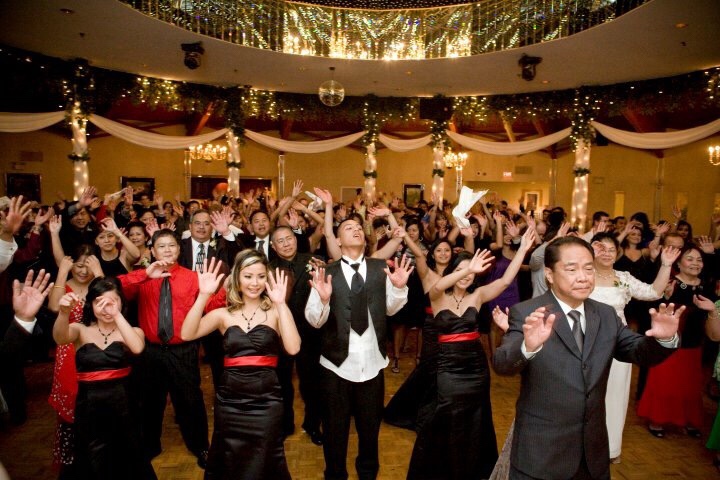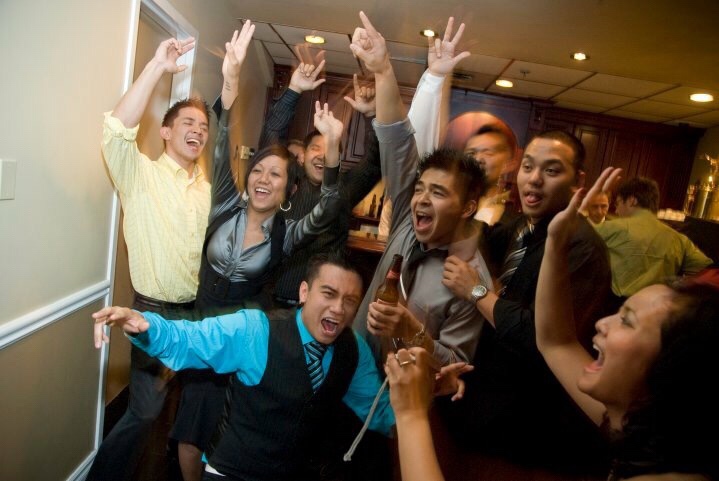 Our carefully selected emcees and DJ. We chose family for the first portion of the evening to speak and give personal anecdotes only they can give. It was fun having them share these stories who may not have heard about them before.
The flow of the evening is truly key, so we were happy that we took our time to select the right studio to offer the music. A three piece jazz band during cocktails and an amazing transition from the speeches to dancing. We were matched with the best emcee and dj that suit our style. I'd say our guests had an amazing time, wouldn't you agree?!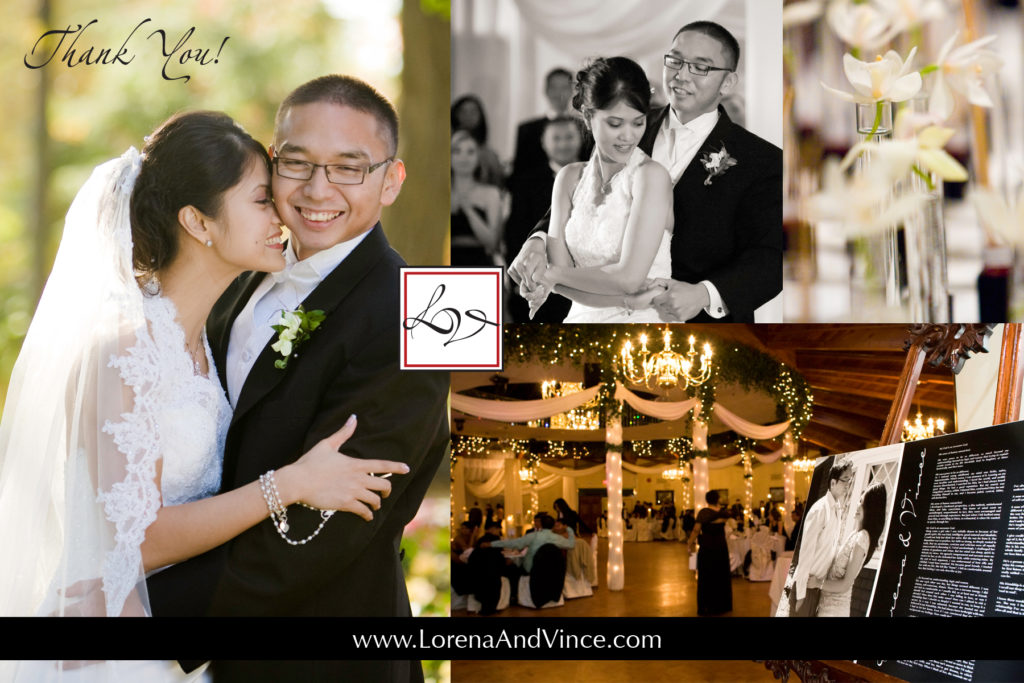 Our thank you card. Being a graphic designer certainly has it's advantages. Aside from our invitations and all the other details, I created our thank you cards to be personalized for our guests too. I went through our wedding photos and if a guest had a photo, I customized their thank you card to include it in the collage. I remember 10 years ago that no one was doing this, I was pretty excited to be one of the first.
Since they were so well received, I've tried my best to offer similar designs and ideas from our wedding at our shop now. Here are just a few.
If you like this post we hope you share it with your friends, better yet sign-up to our exclusive email list and get updates and FREEBIES (now, who doesn't like freebies!!)
(Don't worry we hate spam too, we take care of your information. Unsubscribe anytime).