Hello there, I'm humbled by your visit. Let me introduce myself, my name is Lorena Depante, the owner and Creative Director of LD Design Loft — based in Canada.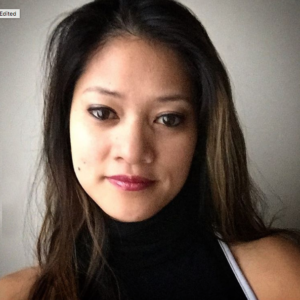 This site is here to showcase my portfolio and to invite you to visit our store which has served as a unique creative outlet outside of my other clients. I hope you can find that special gift or personalized invitation for an event. I've been designing for years and how wonderful to be able to share them with you in this way.
I graduated from a graphic design program to gain my diploma; ranging from working in a boutique style design agency as the Senior Designer and I continue a day hustle that I enjoy as a Creative Design Specialist at a top cosmetic corporation. LD Design Loft has been a dream realized, which has brought such joy. Thank you so much for all the kind words and support, we love seeing you on our social sites. Come follow us on Instagram, Facebook and Pinterest — I'm #pepperingthefeed with a bit of our adventures.
I welcome any special design requests, please don't hesitate to send a message through the contact link.
Aside from being a designer, I'm a person who enjoys life and constantly open to learning something new everyday. I'm a coffee lover, a believer,  I appreciate good food, photography speaks to my soul (see our features and tag  #immortalizedbythelense if you have stories to share). I met the coolest person and married him. We are currently raising our four fantastic little children. I hope you allow me to keep you updated through our blog posts, freebies and new products. Subscribe for free when you see the pop-up to be added to our list. All the best!